Be a Photographer
Want to make extra cash as a professional phone photographer? All you need is the Cheezoo app and the camera on your phone!

Coming October 2023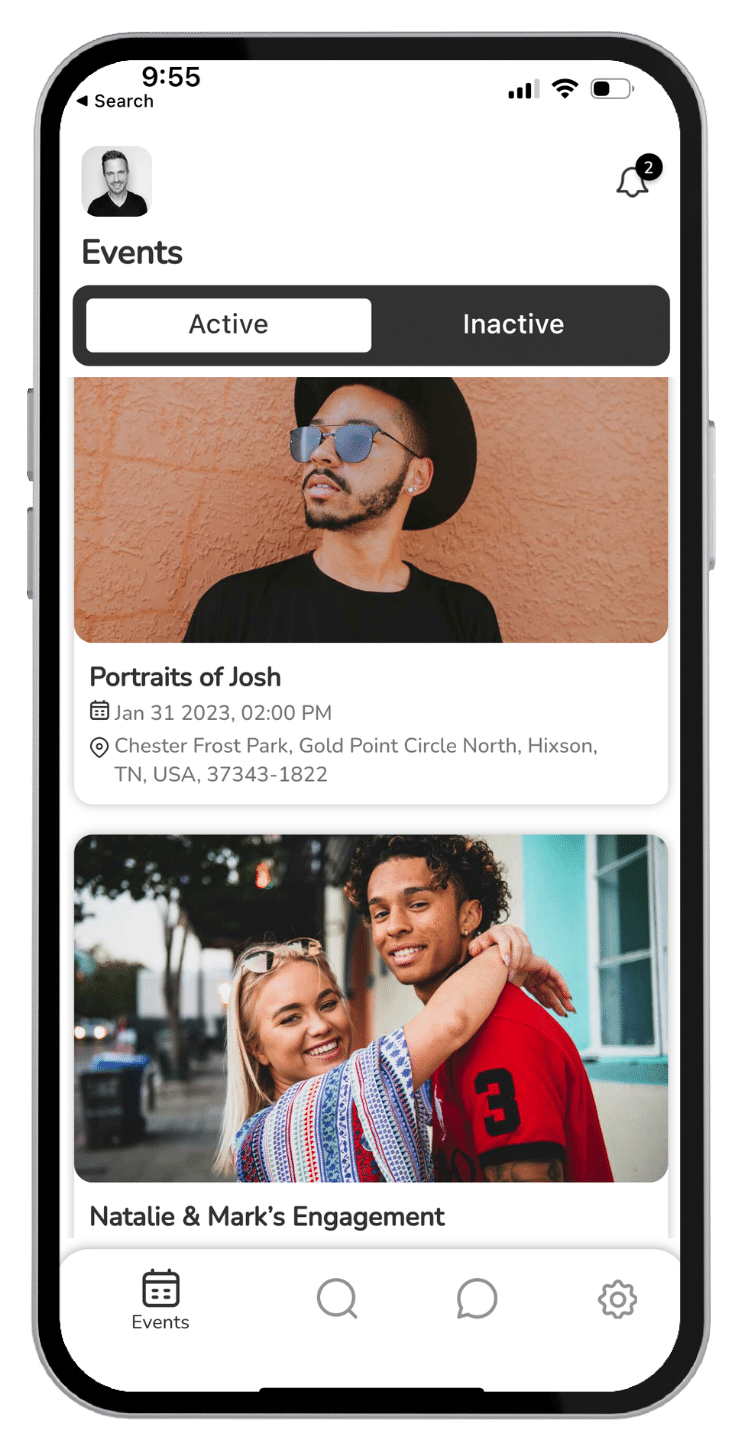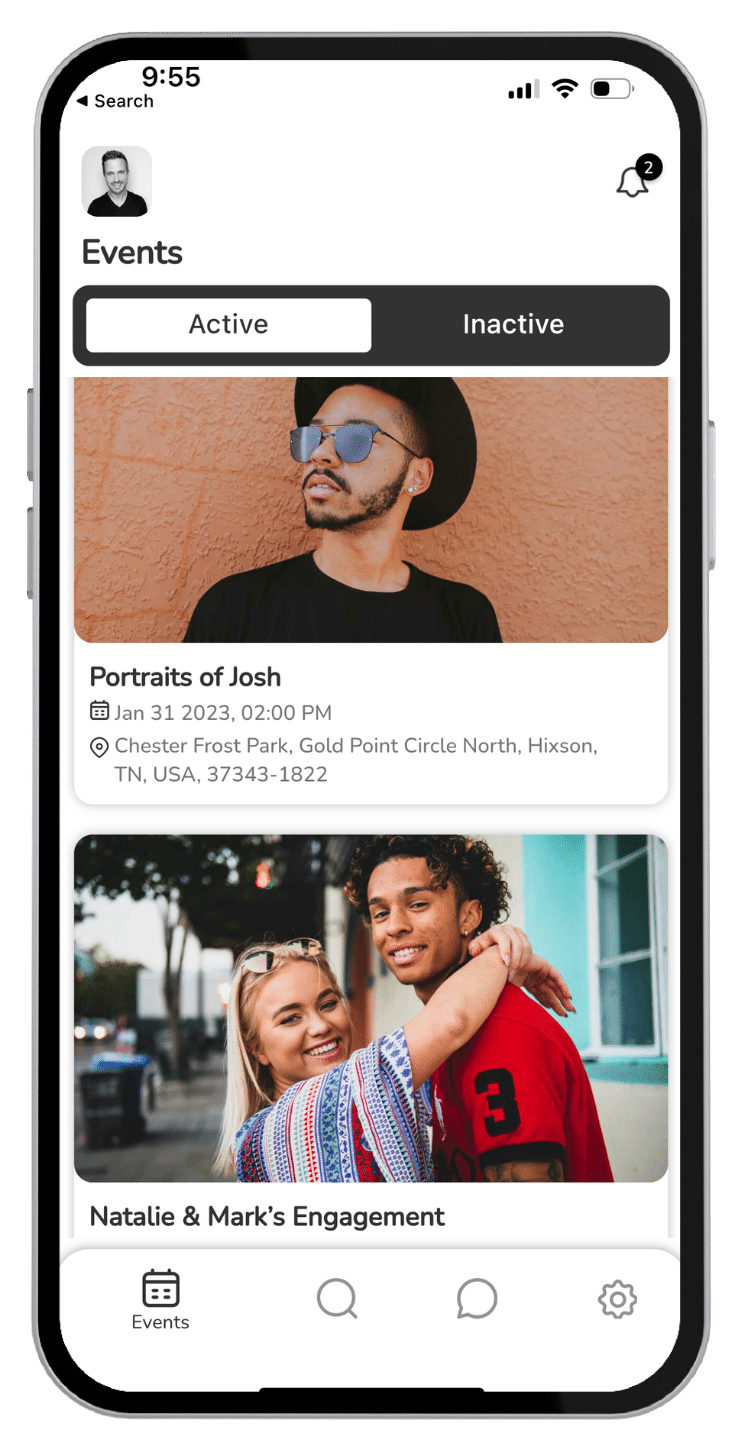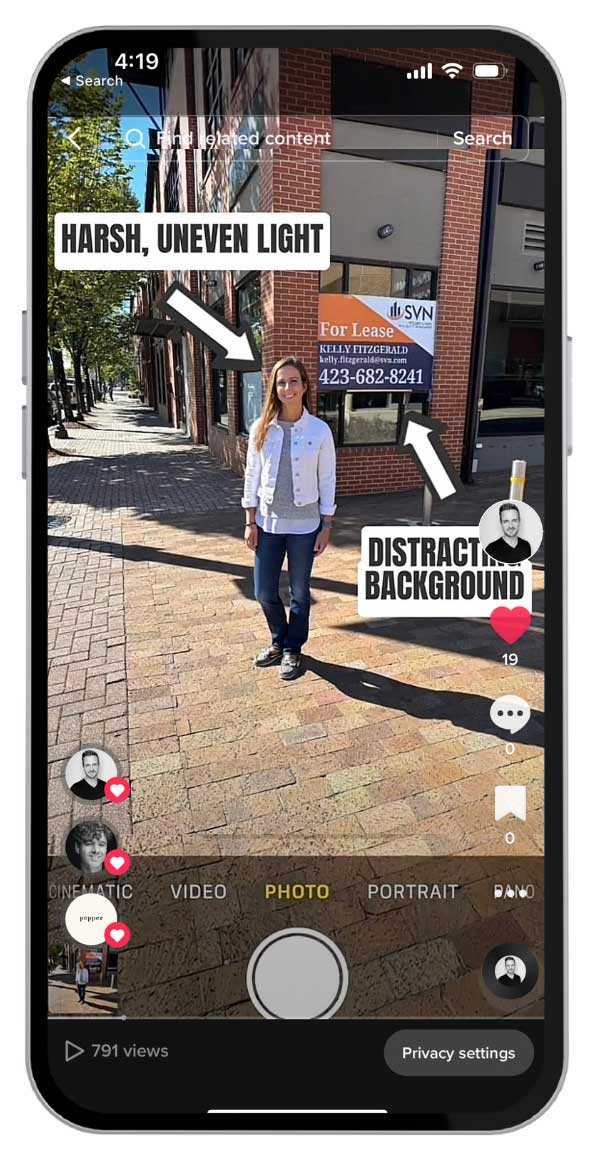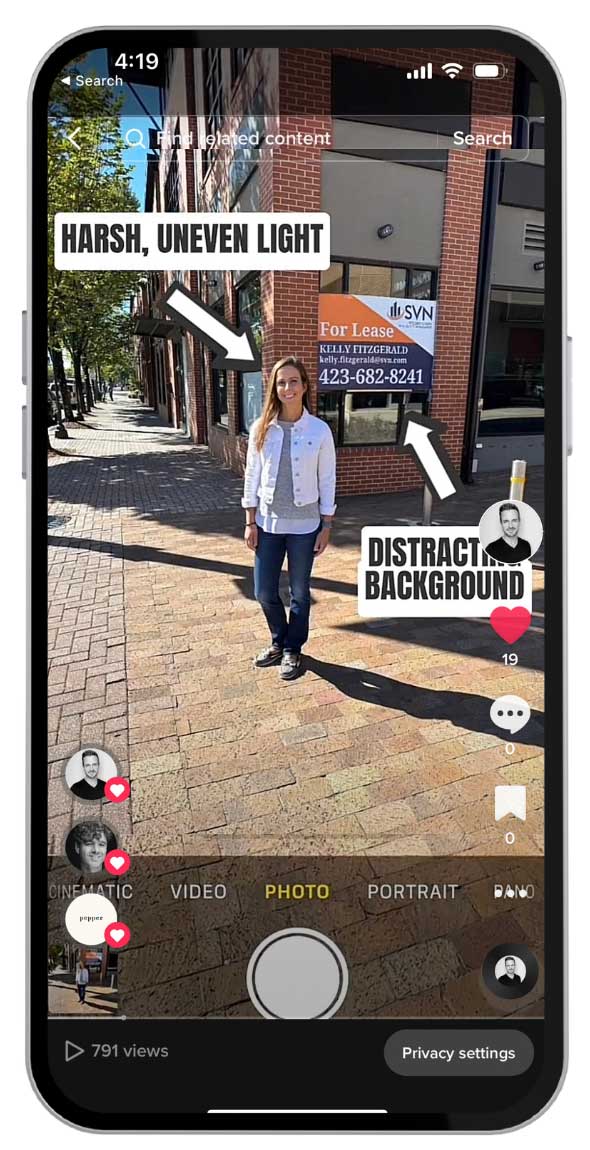 Education
We'll teach you the Cheezoo pillars of phone photography – light, composition, and emotion – so you can make extra cash as a pro phone photographer! You can begin to Learn Photography here on our site, or follow us for more phone photography tips and tricks on our social media channels!
Marketing
Photography businesses are grown by getting eyes on you and your beautiful images! Normally that takes marketing dollars, but not with Cheezoo! You focus on the photography, and we'll drive customers to you!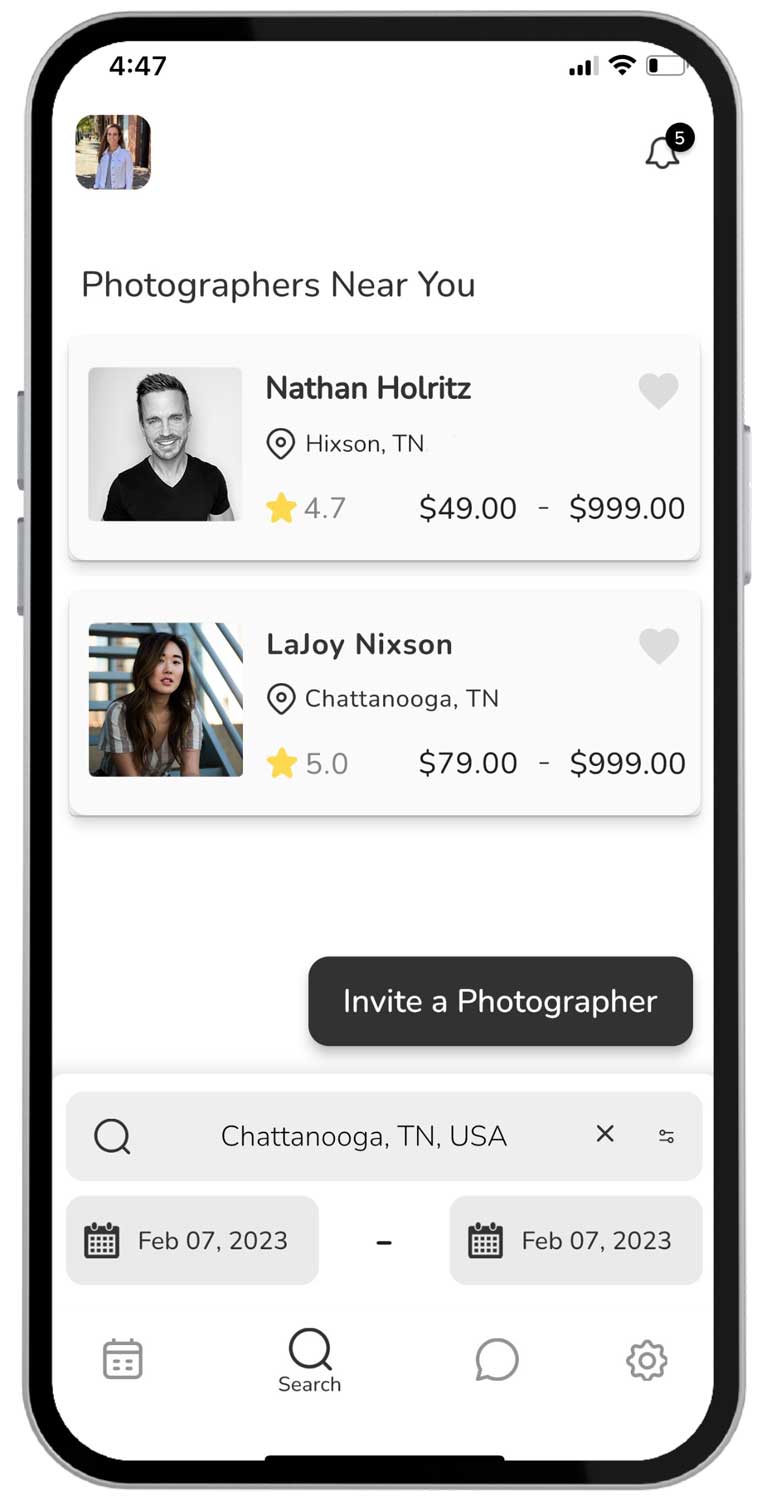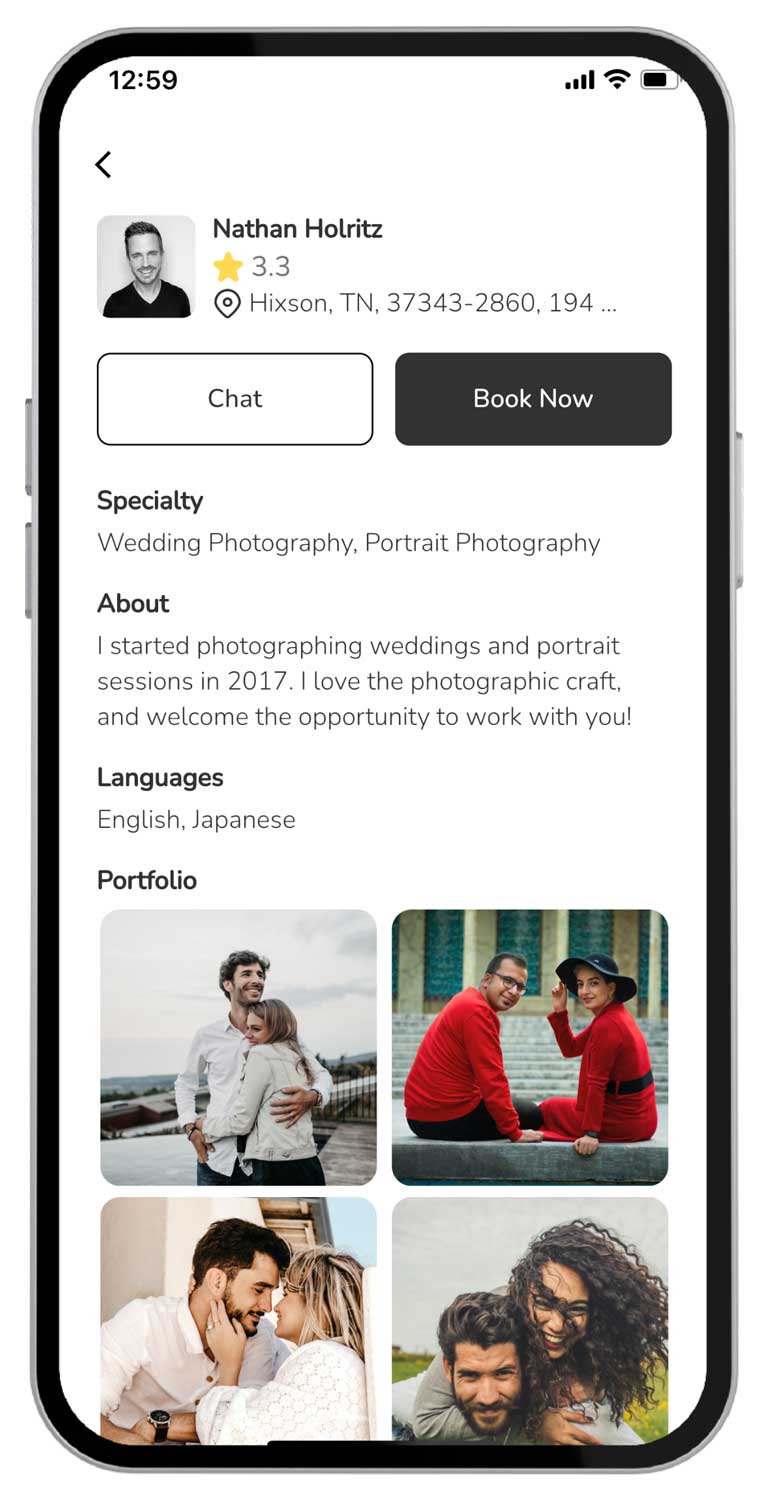 Website
No need to hire a website designer, figure out how to build a website yourself, or pay a monthly subscription for a website somewhere else. Your clients will find all they need to know in your Cheezoo profile. You can even customize your profile address, like cheezoo.com/nathanholritz!
Calendar
You'll always know when you're photographing your next portrait session with a quick glance at your calendar. View the details of each upcoming session with ease!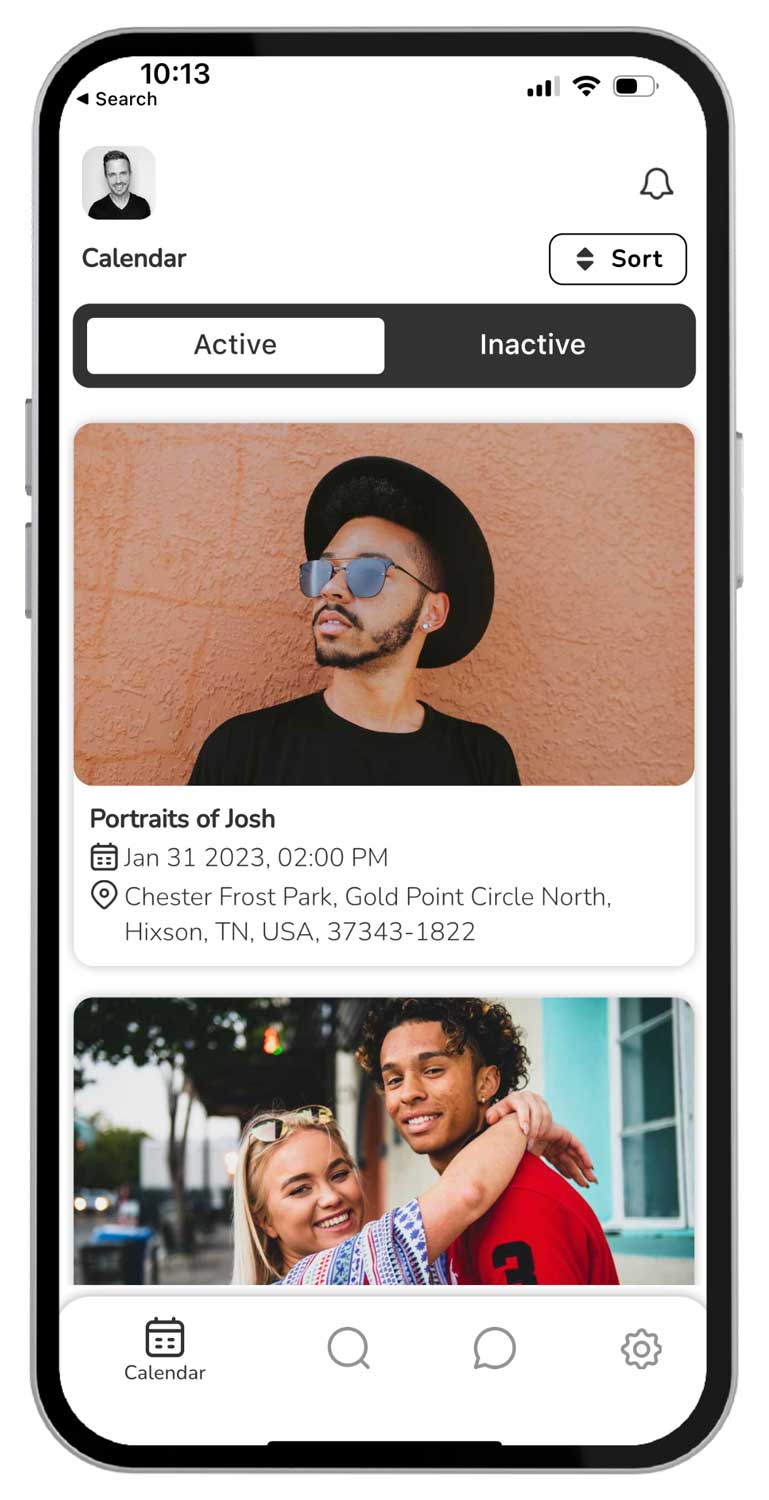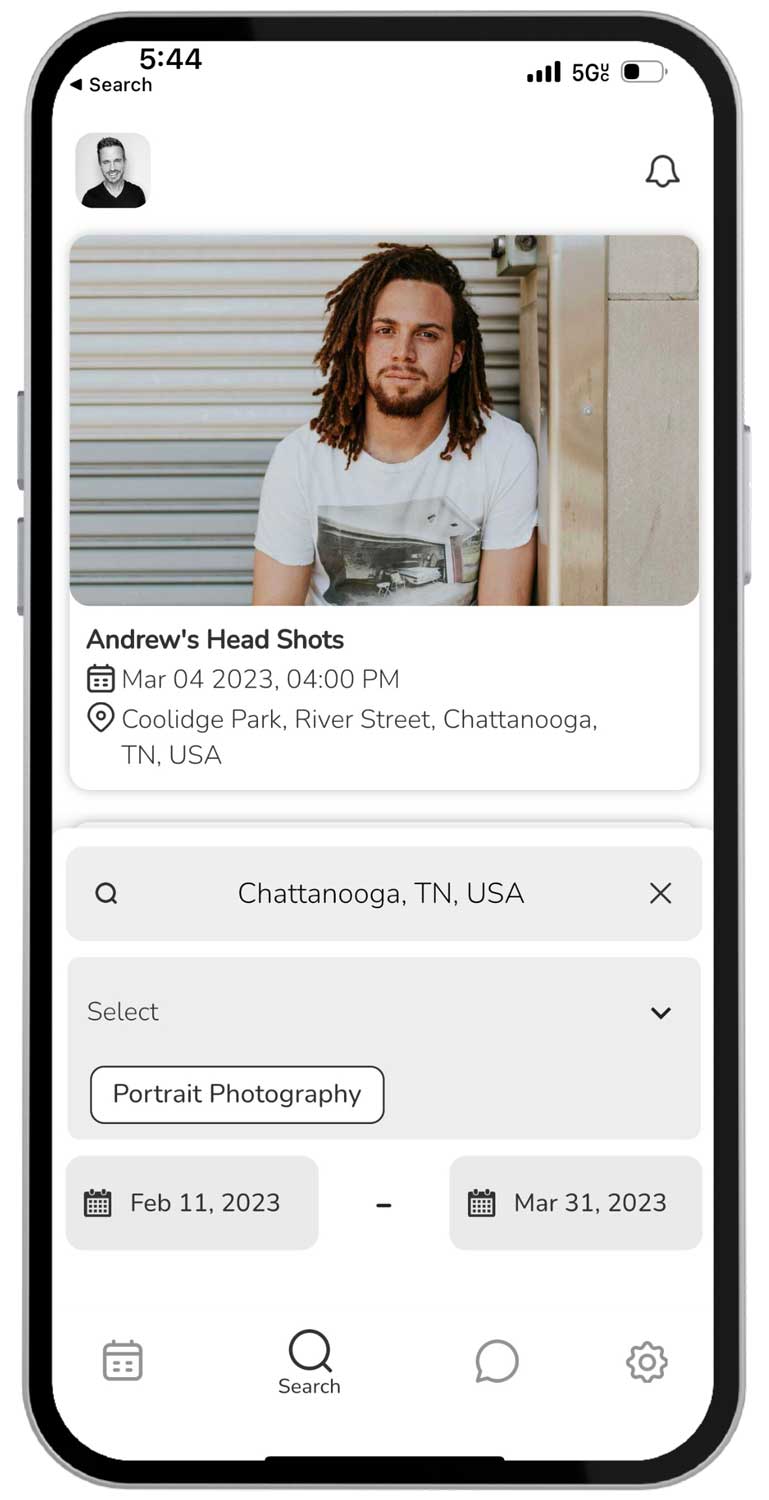 Search for Jobs
You don't have to wait for potential clients to find you! Search through publicly listed portrait session jobs for opportunities that match your preferences!
Chat
No need to go to 53 other messaging apps to communicate with your clients. All communication can be handled via Chat in the Cheezoo app!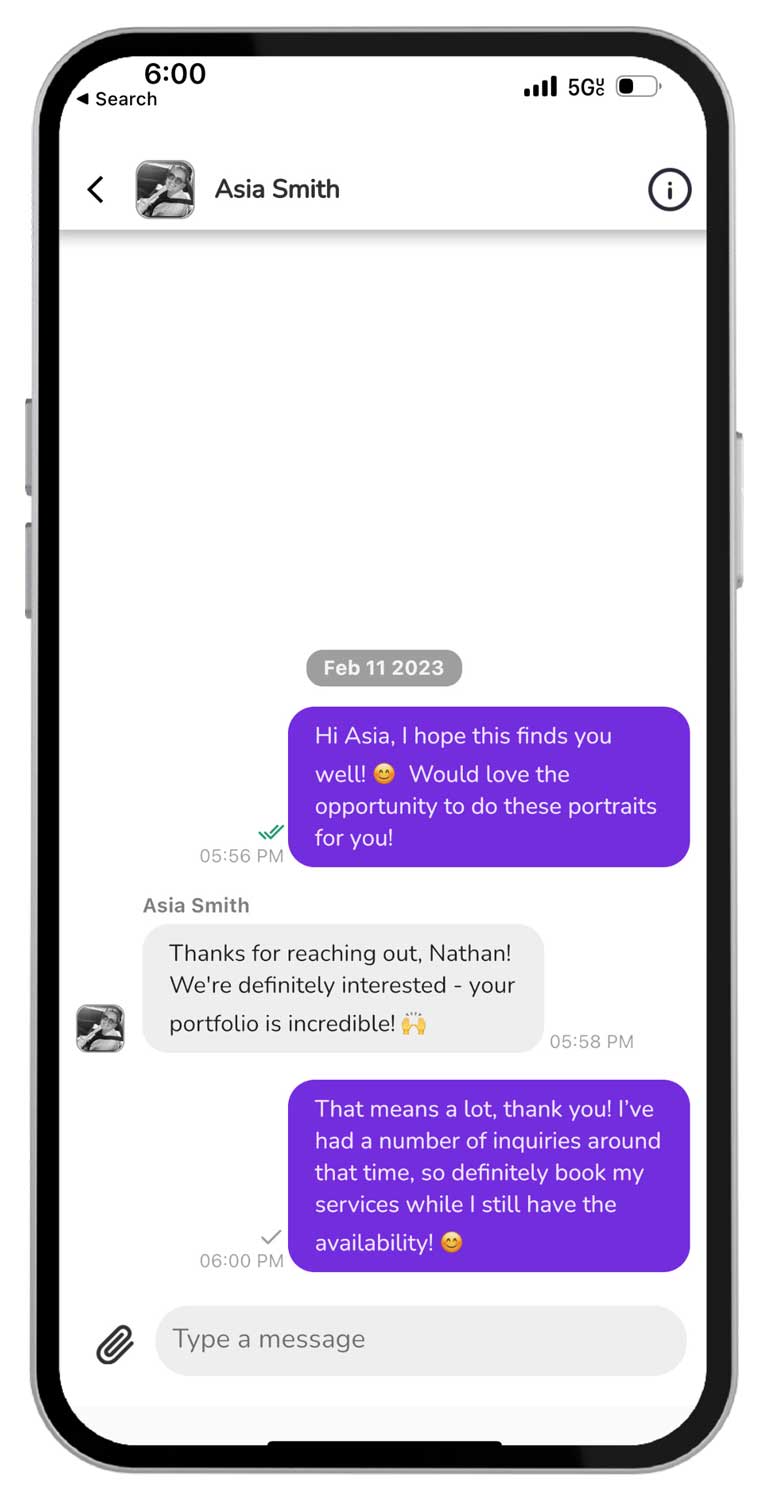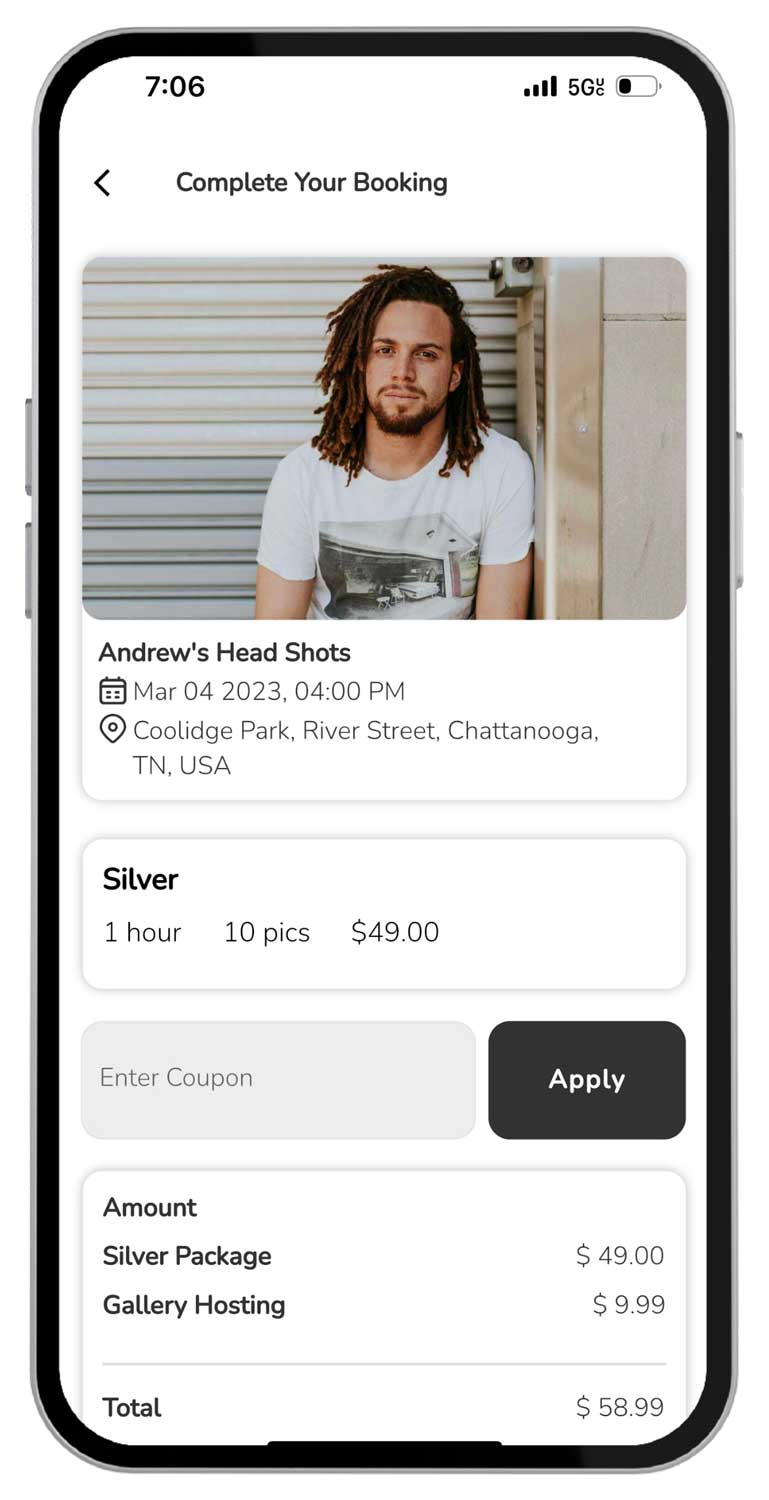 Payment Processing
Get paid through the Cheezoo app! Your clients will pay for your services through the Cheezoo app, and we'll send that payment to you once you've delivered finished images to your clients!
Shot List
The shot list feature in Cheezoo will allow you to plan ahead for the important shots during your clients' session, and then let you to literally check off those shots as you photograph them!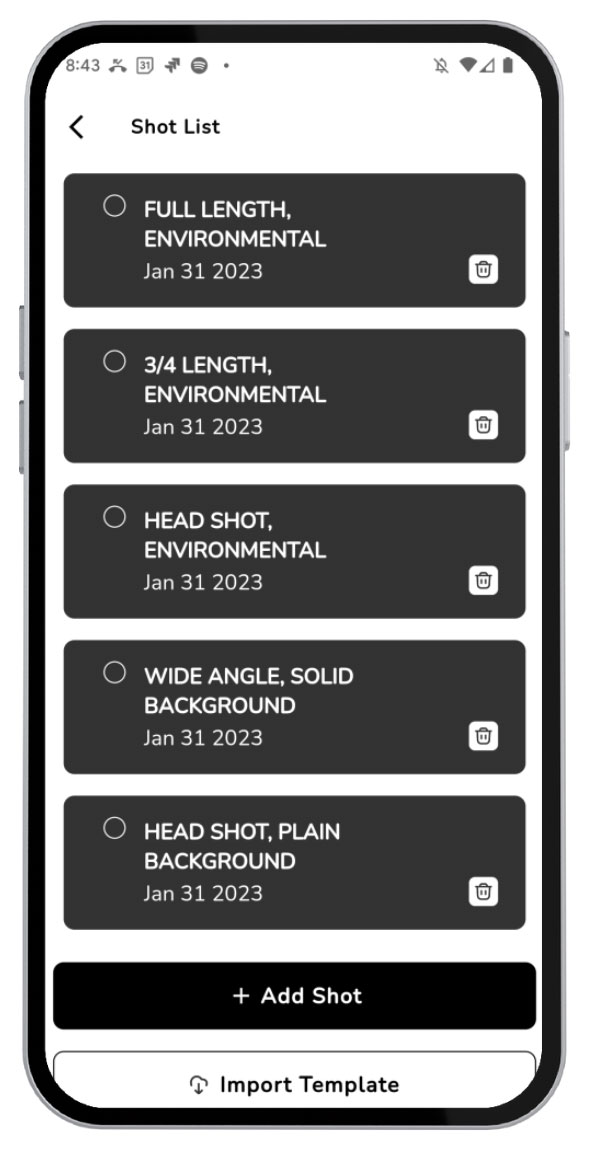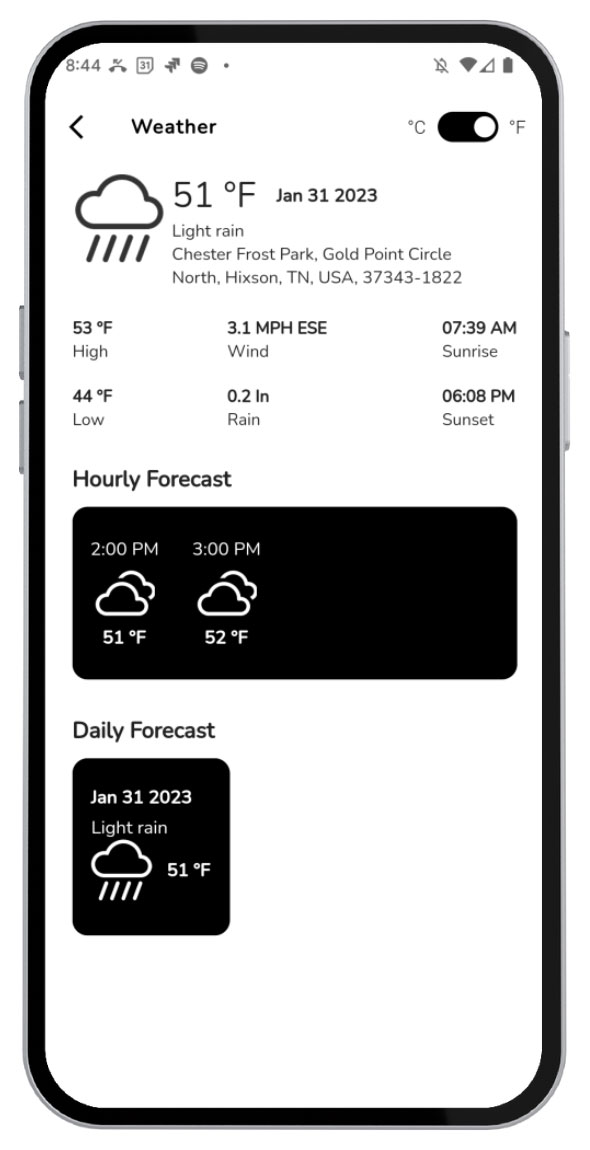 Weather
It's so important to be aware of weather conditions for the upcoming portrait session you're photographing, so that you can plan for the most beautiful pictures possible! We've got your covered with detailed weather forecasting in the Cheezoo app!
Gallery
The Cheezoo app provides a simple yet elegant way to deliver images to your clients after you photograph their portrait session. Your clients can both view and download their images from their dedicated gallery.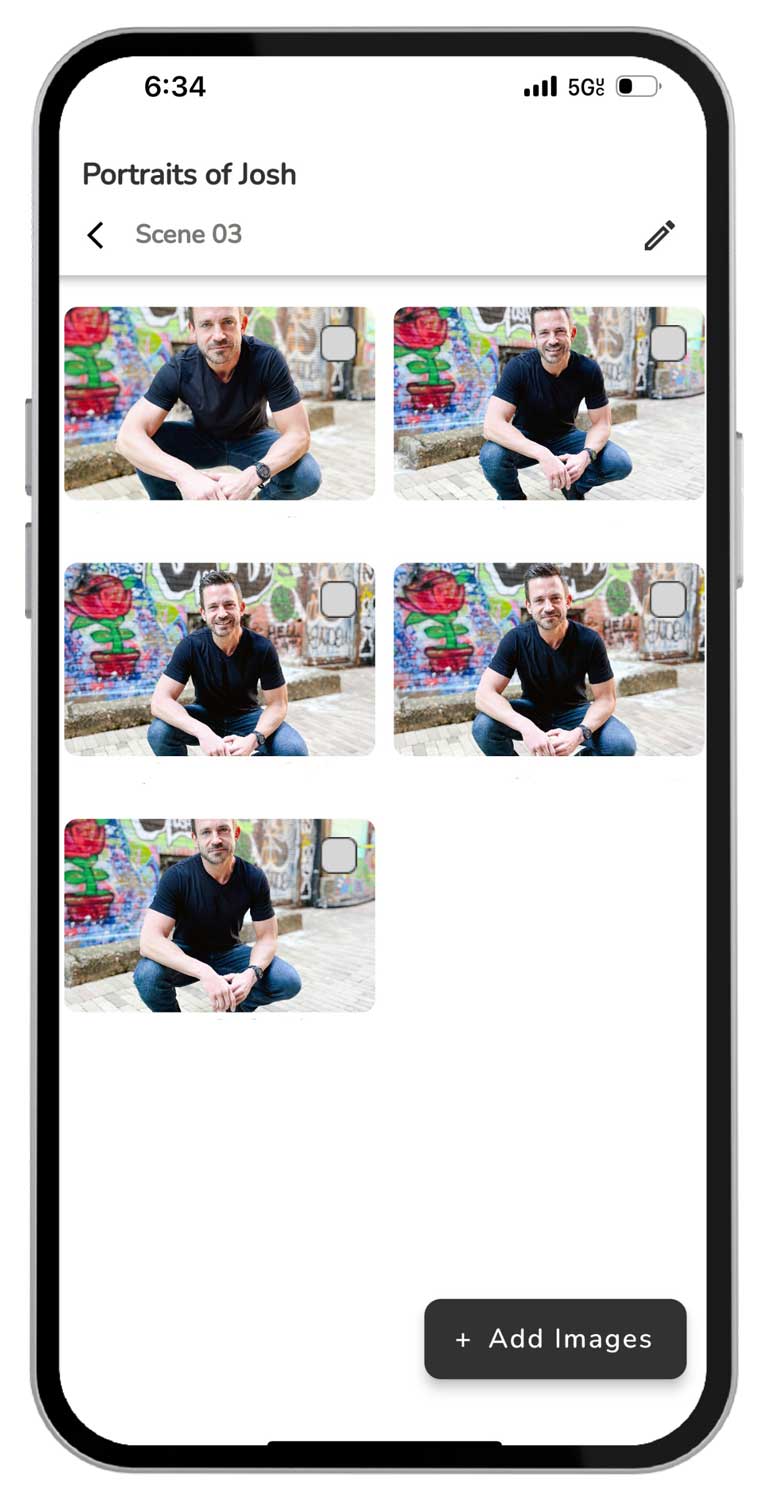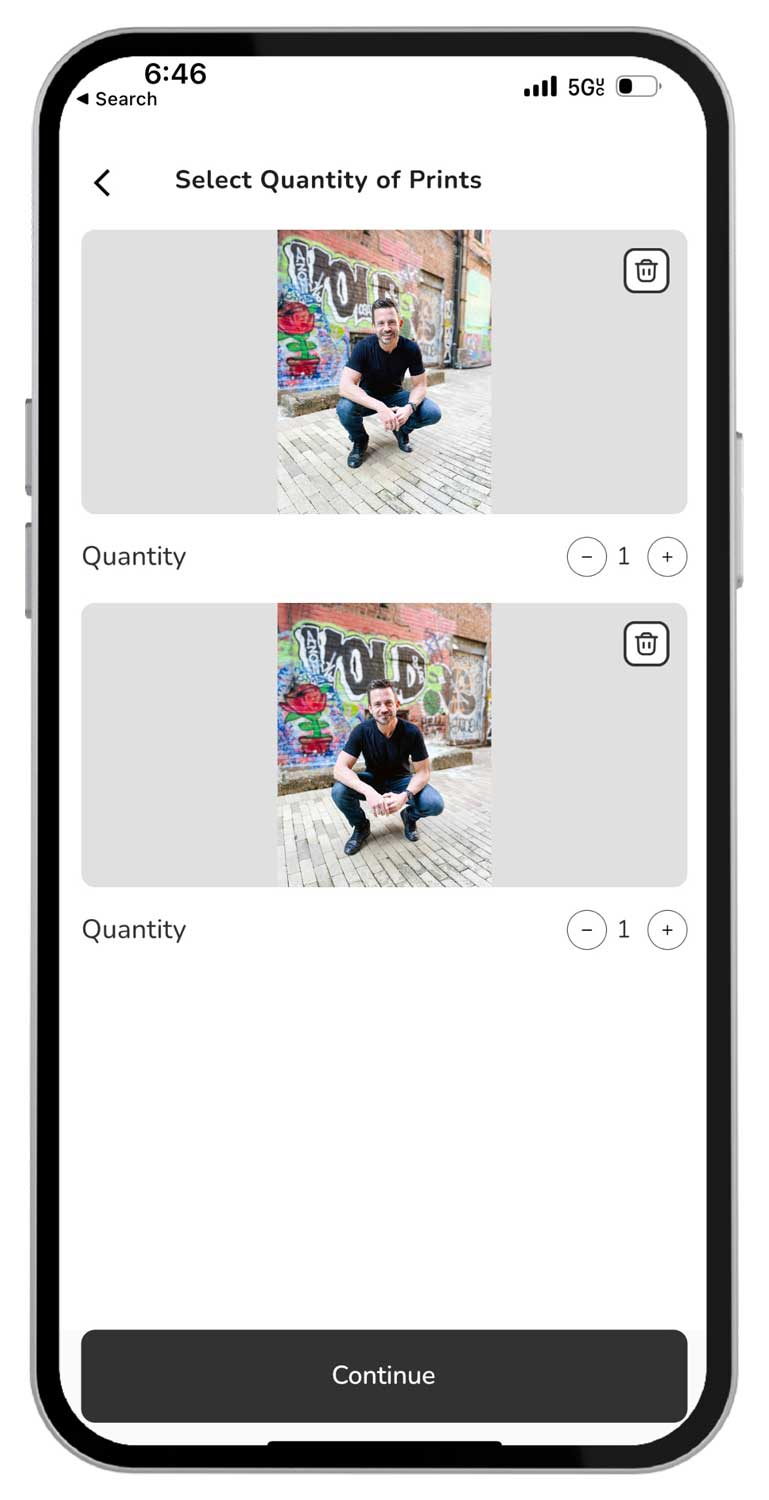 Print Sales
The Cheezoo app enables your clients (and their families and friends) to order high-quality prints from a reputable, professional lab at affordable prices. They get a beautiful keepsake for years to come, and you make extra cash on top of your photographic fee!
How much does Cheezoo cost the photographer?
Despite all the incredible features we've built into one simple app, we're keeping our services extremely affordable!
• $14.99/mo for the Cheezoo Photographer Subscription
• 15% commission from your portrait session fee and print sales
Cheezoo is COMING SOON!
The Cheezoo app will be live, October of 2023!